16.09.2022
21
Recipe information
Cooking
1 . Stage
Whip the egg whites into a stiff foam. Add the sugar in a few strokes. Beat until the whites hold their shape.
2 . Stage
Add the powdered sugar and mix gently with a spatula (turn the spatula to one side and the bowl to the other). Add the starch and stir.
3 . Stage
Drop the whipped whites onto a parchment-lined baking sheet and sprinkle with powdered sugar. Bake the meringue in an oven preheated to 100 C for 60 minutes.
4 . Stage
Prepare the coffee extract. Dissolve the coffee in water (50 ml).
5 . Stage
In a saucepan make caramel: combine the sugar with water (50 ml) and cook until the caramel turns brown. Introduce the coffee solution.
6 . Stage
For the fouetté cream, whip the cream. Add a little (1 tsp) coffee extract. Pour the remaining coffee extract into a jar and store in the refrigerator.
7 . Stage
From the chocolate and part of the meringue make a crumb.
8 . Stage
Combine the two meringue circles with whipped cream.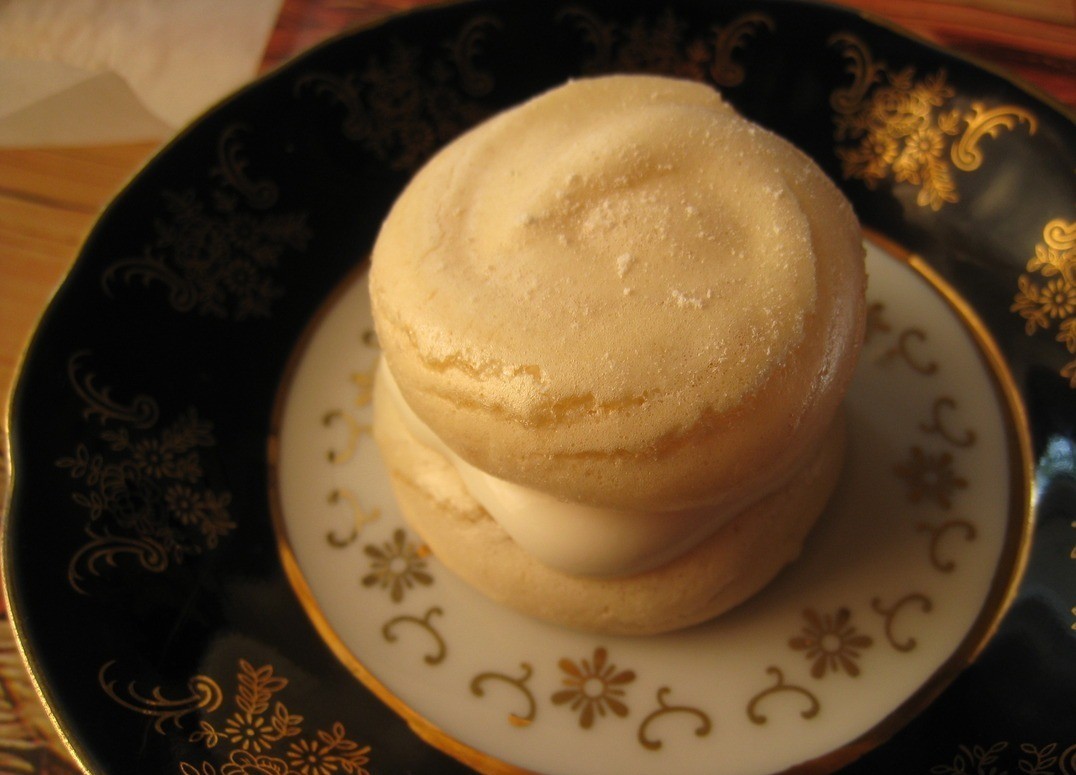 9 . Stage
Spoon the cream over the resulting cake (hold it with your fingers at the base) and roll it in chocolate chips or meringue crumbs. I was more comfortable with meringue crumbs.