13.09.2022
13
Recipe information
Servings per container:
2
Cooking
1 . Stage
Peel the onion. Slice randomly. Wash the meat and dry it. In a saucepan in heated oil fry meat on both sides until golden brown. Add onion.
2 . Stage
And cook stirring until the onions are fried.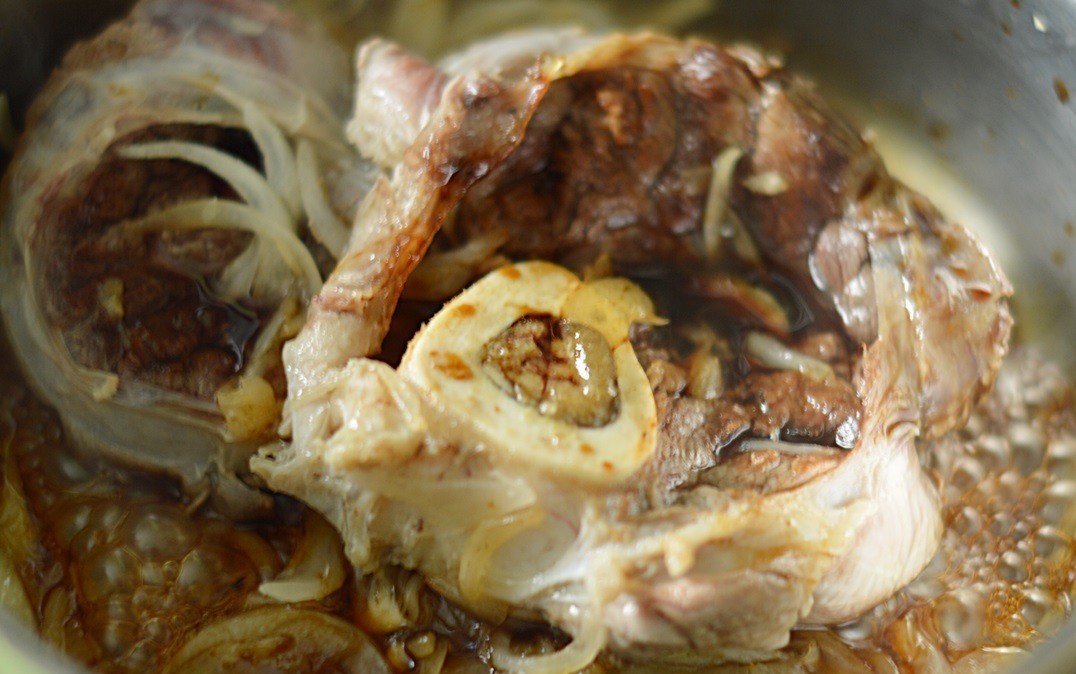 3 . Stage
Add honey, soy sauce, and stir. Pour in broth or water and cook over low heat under a lid until meat is soft.
4 . Stage
15 minutes before the meat is ready, heat the butter in a skillet. Add the grapes, sprinkle with sugar, and pour in the soy sauce. Cook for a few minutes while stirring.
5 . Stage
Transfer the grapes to the meat, stir.
6 . Stage
I made polenta as a side dish.
7 . Stage
Bon appetit.