12.09.2022
15
Recipe information
Servings per container:
6
Cooking
1 . Stage
First, let's make yogurt. To do this, pour 1 liter of pasteurized milk at room temperature into a sterilized container of a thermos and mix it thoroughly with sourdough. Pour boiling water into the thermos and leave it overnight. In the morning, we place the container with yogurt in the fridge for a couple of hours. It's very simple, and the result is amazing! The tastiest and freshest live yogurt is ready.
2 . Stage
Marinate the chicken breast with any spices and bake until tender. I baked in a saucepan under a lid.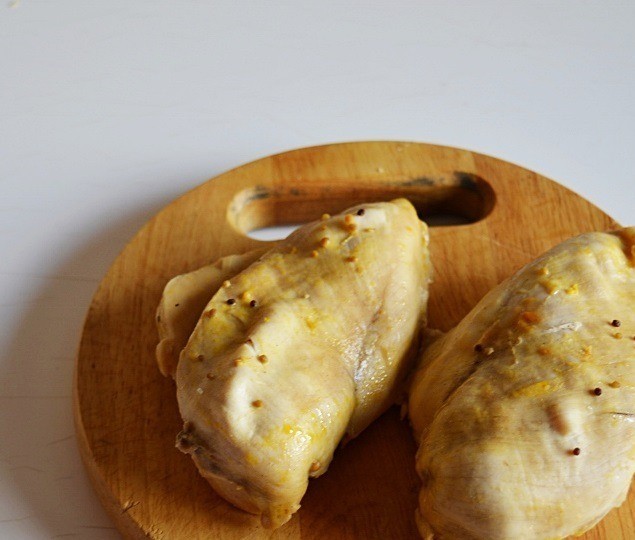 3 . Stage
Rinse, dry and cut into large chunks.
4 . Stage
Dice the chicken breast. Peel and dice the bell peppers, remove the seeds and membranes.
5 . Stage
It is better to take sour apples. Wash the apples, remove the seeds and skin, and cut into cubes.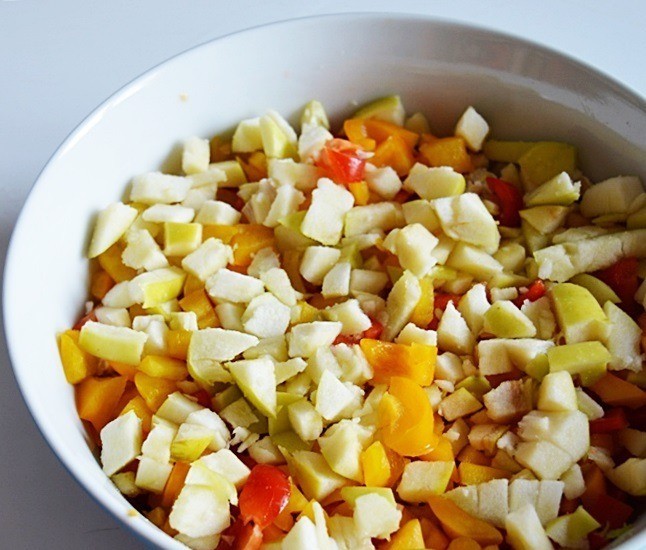 6 . Stage
Pre-cooked eggs, peel, cut coarsely.
7 . Stage
Mix yogurt, sweet mustard, lemon juice and olive oil. Season with salt and pepper and mix well.
8 . Stage
Dress the salad with yogurt dressing and sprinkle with flax seeds and pine nuts. You can use any seeds or grains in this salad.