21.09.2022
6
Recipe information
Cooking
1 . Stage
To make this dessert, I needed 18 Savoyardi cookies. (You don't need to make a larger roll, because it will be hard to roll).
2 . Stage
Soak each cookie in milk: dip just for a second and then take it out (do not hold for long, because the cookies will instantly soak).
3 . Stage
Cover a cutting board with clingfilm and place the soaked cookies on it in two rows.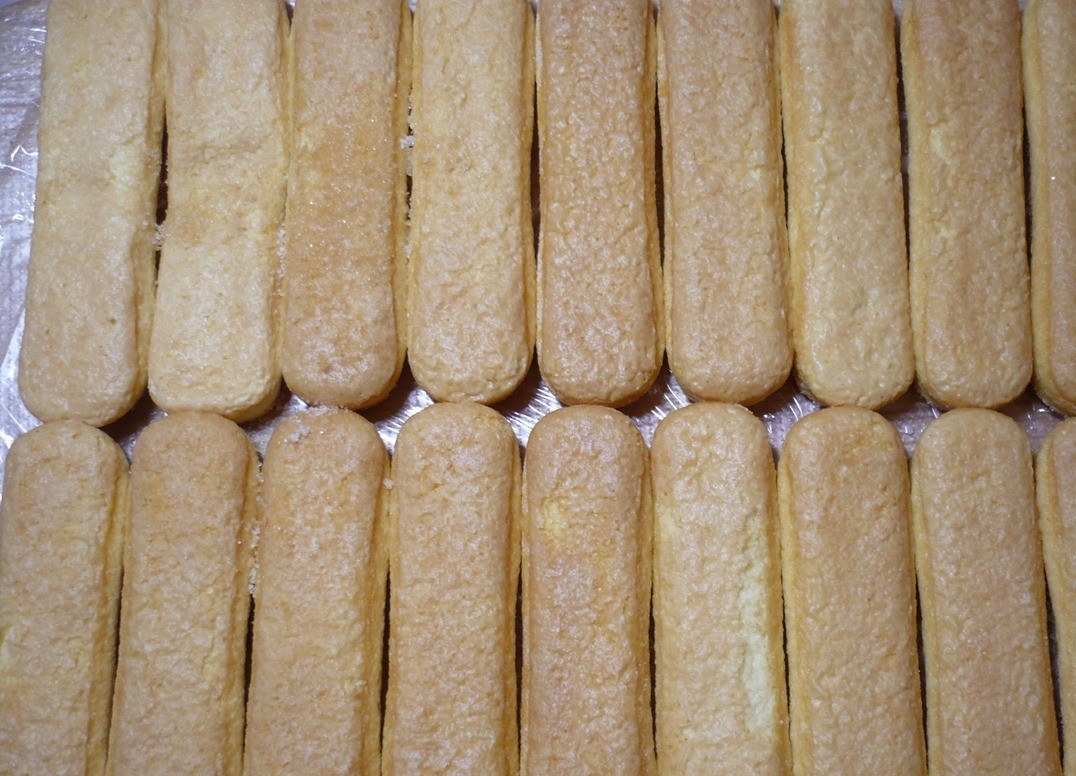 4 . Stage
Cover the cookies with clingfilm and leave for 30-40 minutes to soak.
5 . Stage
Prepare the cream for the dessert. (You can use ready-made pudding mix). Pour the milk into a saucepan, bring it to the boil. In a separate bowl mix two yolks with sugar and salt. Stir everything well. Here we add the starch and also stir everything to a homogeneous mass, so that there are no lumps. Slowly pour boiling milk into the egg mass and stir well. In this way pour some of the milk. Put the rest of the milk on the fire, pour into it the prepared egg mixture and stir everything continuously. Cook the custard, all the time stirring well. When the custard comes to the boil and bubbles appear, turn off the fire. Stir a little more. Now add creamy vanilla flavoring and mix well.
6 . Stage
The custard should be cooled completely so that it is cold. Cover with clingfilm in contact with the custard.
7 . Stage
Now we need to finish preparing the cream. To do this in a bowl, whip the soft butter into a fluffy mass. And gradually add the cooled custard. Continuing to whisk. Add the custard in three steps, and whisk everything well. The custard is ready.
8 . Stage
After the specified time, remove the top cling film from the cookies.
9 . Stage
The prepared custard is placed in an even layer on the cookie base.
10 . Stage
On top of the cream lay out a chain of bananas.
11 . Stage
Then carefully roll up the base (with the help of clingfilm, which you covered the board), banana should be in the center, put the dessert in the fridge for an hour.
12 . Stage
Before serving, garnish the dessert as desired. Bon appetit!