22.09.2022
10
Recipe information
Cooking
1 . Stage
I used the bread machine to make the dough. Pour warm milk, salt, sugar and olive oil into the bucket of the bread machine. Sift the flour and yeast, knead the dough.
2 . Stage
Leave in a warm place for 30 minutes, to increase in volume. I left it in the bread machine.
3 . Stage
While the dough was "rising", drain the water from the mushrooms and fry them in olive oil until golden.
4 . Stage
Roll out the dough into a circle, 30 cm in diameter.
5 . Stage
Arrange the tomato slices, sliced in advance.
6 . Stage
Spread the fried mushrooms on top.
7 . Stage
Sprinkle with grated cheese.
8 . Stage
Arrange in a circle slices of sausage "Salami Cherkizovsky.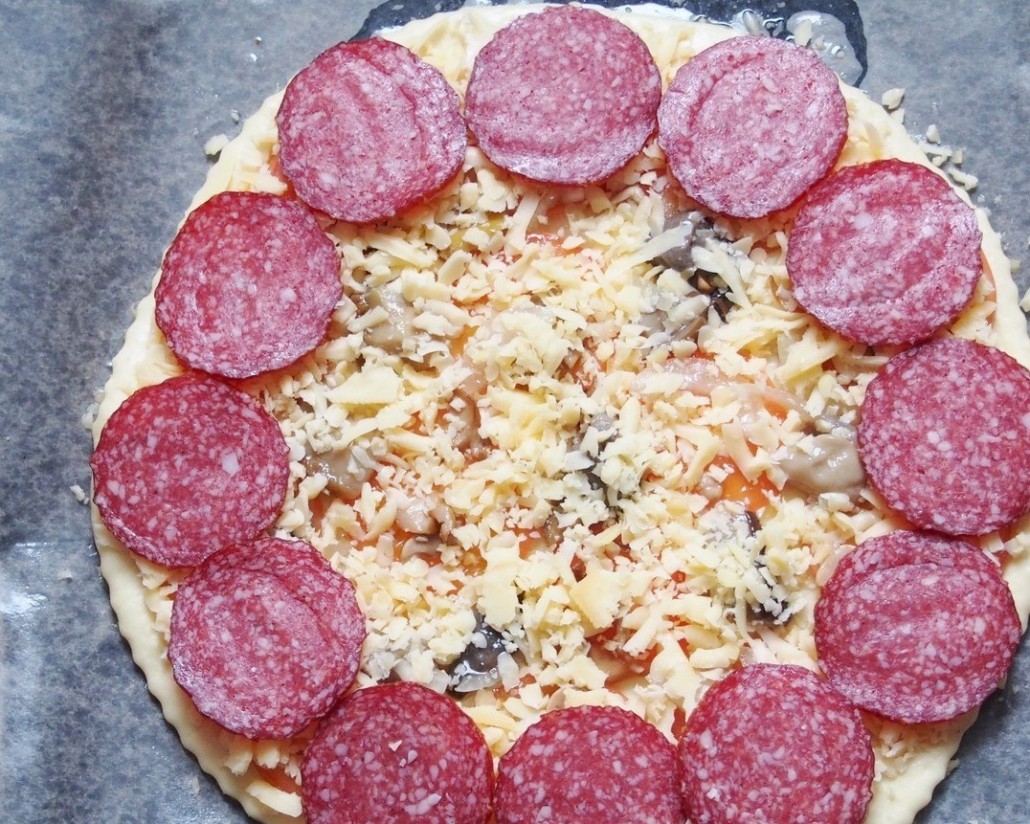 9 . Stage
Make "arrows" of bell peppers. Bake in an oven preheated to 180 degrees for 15 minutes. Let cool a little and draw numbers on the pieces of sausage with sauce (I used a syringe for this).