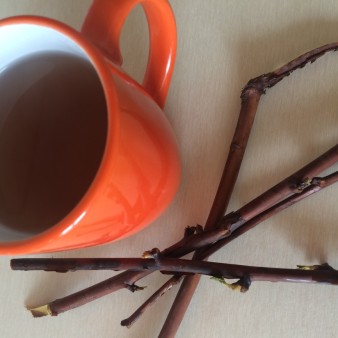 14.09.2022
12
Recipe information
Servings per container:
12
Cooking
1 . Stage
We cut or break the branches of raspberries.
2 . Stage
Pour 3 liters of water into a pot.
3 . Stage
Once the water is poured, add the branches and cover.
4 . Stage
Place on high heat, for 20 minutes. do not open the lid.
5 . Stage
.
6 . Stage
My water came to a boil with eight minutes left.
7 . Stage
After 20 minutes of cooking, turn off the stove and let stand for about 5 minutes.
8 . Stage
Remove the branches with a slotted swizzle. And you can start drinking it. You have to drink a glass every hour. And you will be healthy!)) For a greater effect you can add sugar. lemon, honey, or like me - raspberry jam! Stay healthy!
9 . Stage
Done!