11.09.2022
20
Recipe information
Servings per container:
12
Cooking
1 . Stage
The roll is made very quickly, the only problem is the cooling of the apple filling, so it is better to prepare it in advance. Peel the apples, remove the middle, cut into pieces. In a small saucepan, pour the apples, add water, vanilla sugar and stew until the apples are soft and the water evaporates. To make the cream richer in flavor, you need to use apples of sour varieties. Add lemon juice and sugar to taste (depending on the taste of the apples). Mashed potato apples with a meat grinder, making sure that it is not too smooth. Allow to cool well.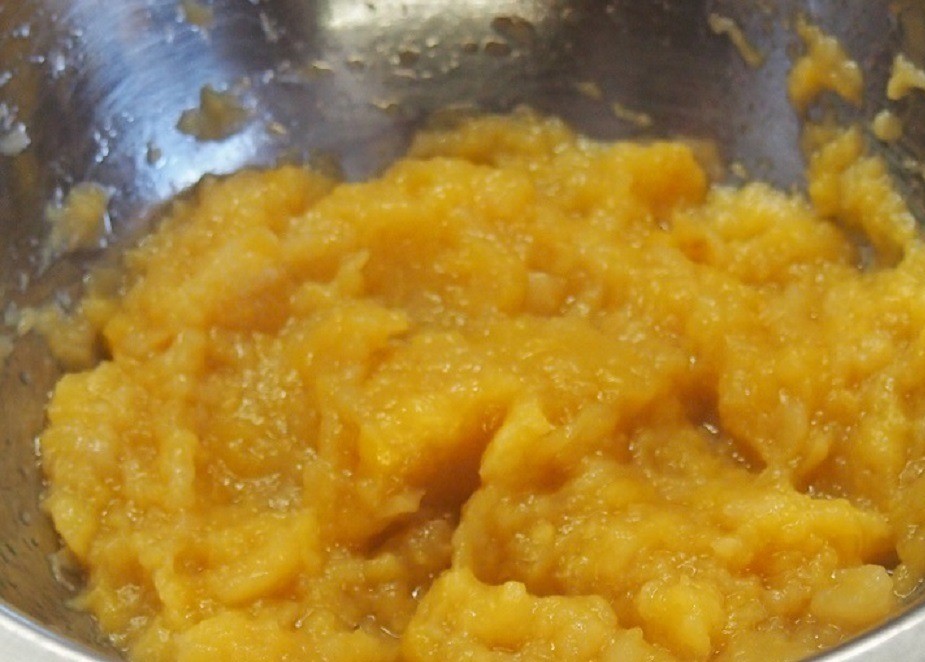 2 . Stage
Prepare the roll. Whisk the whites with a pinch of salt until stiff peaks.
3 . Stage
Separately, beat the yolks with sugar, add the sifted flour to the yolk mixture, and gently introduce the whites.
4 . Stage
Line a baking tray with baking paper, pour out the batter, smooth it out, and bake in a preheated oven at 180 degrees for 10 minutes. The dimensions of my baking tray are 30X40 cm.
5 . Stage
Place the finished biscuit on a damp towel, carefully remove the paper (to make the paper stick better from the biscuit, run your wet hands over it, be careful - it's hot!). Roll up the biscuit with the towel and leave to cool.
6 . Stage
Meanwhile, prepare the cream. Whip the cream with the fixer, add the apple filling, stir on slow speed of the mixer. Try for sugar, perhaps sweeteners will need some more. In this case, I suggest using powdered sugar, it will dissolve more easily. Unwrap the roll, use a brush to moisten a little apple juice, spread the cream on top and roll up the roll.
7 . Stage
Sprinkle the roll with powdered sugar and garnish with mint leaves or as desired.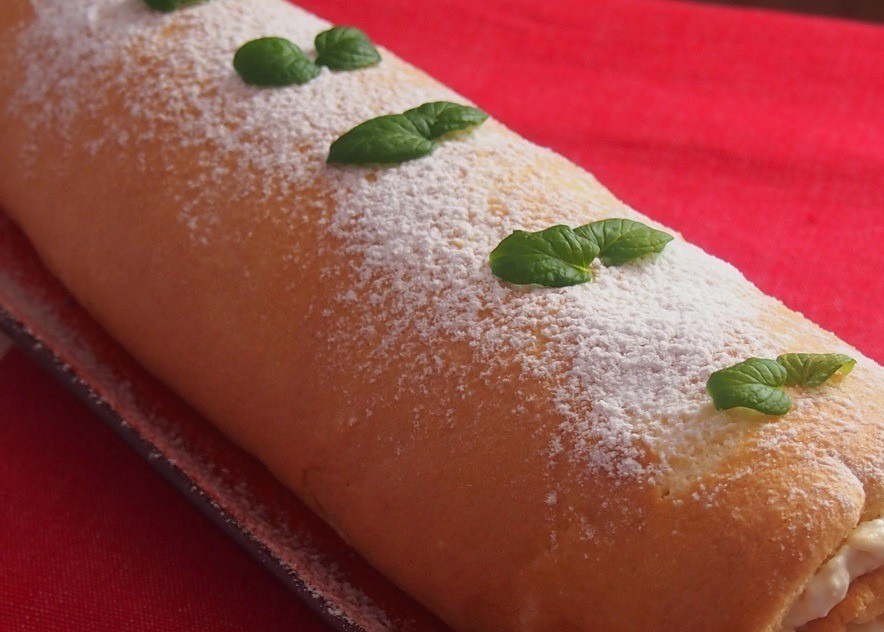 8 . Stage
Bon appetit!