20.09.2022
6
Recipe information
Cooking
1 . Stage
Cut peppers and parsley into small pieces. Grate zucchini on a coarse grater, salt! Leave for 15 minutes. Drain the water from the zucchini. Mix alal the ingredients for the dough and add the vegetable mixture.
2 . Stage
Sizzle the pancakes in a frying pan. Grease each pancake with a piece of butter and cover with a lid.
3 . Stage
In the sunflower oil fry the onion and chicken liver, cut into small pieces. Salt and pepper it.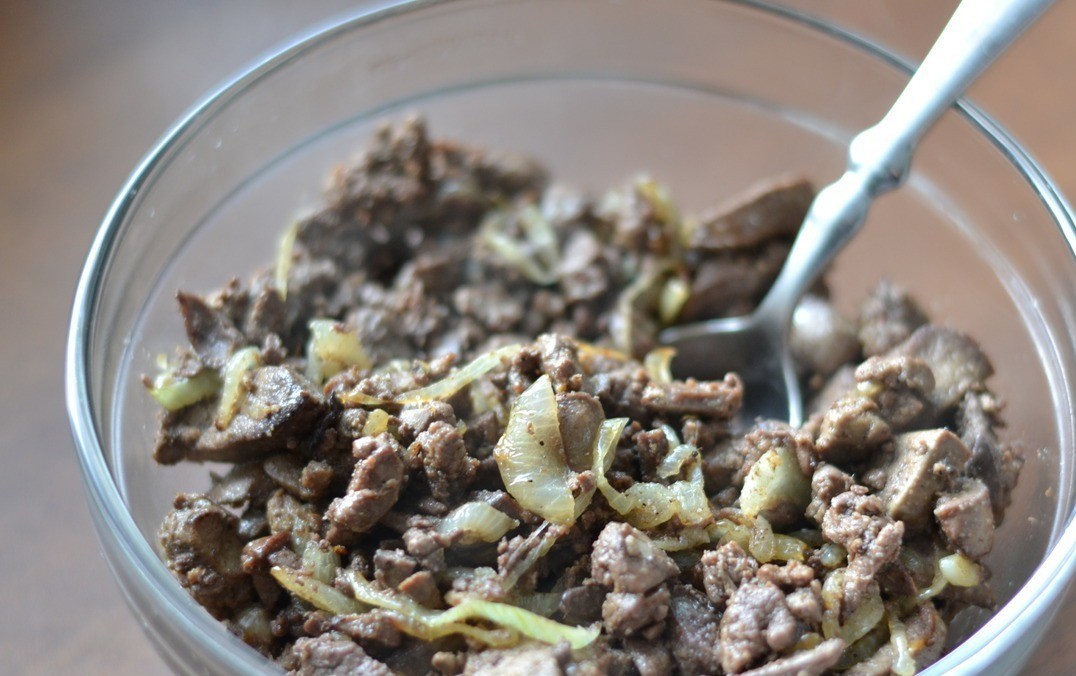 4 . Stage
Fill each pancake with filling. Roll up into a tube. Cut hard cheese into thin strips. Wrap each pancake with cheese. Place in a deep baking tray or a bowl. Bake in the oven for 15-20 minutes.
5 . Stage
That's how beautiful it is! You can invite your friends!