16.09.2022
15
Recipe information
Servings per container:
12
Cooking
1 . Stage
Beat the eggs and sugar in a medium sized bowl in a water bath. To do this, place the pot on top of a larger pot of boiling water.
2 . Stage
Beat the egg mixture with a mixer on medium speed until a glossy, airy batter (to soft peaks) for 6-8 minutes.
3 . Stage
Remove the bowl from the heat, continuing to whisk until completely cooled, about 3 minutes more. Add the zest and mix gently with a spoon into the dough. Then add the flour in several steps and gently combine with the main mass.
4 . Stage
The dough is ready.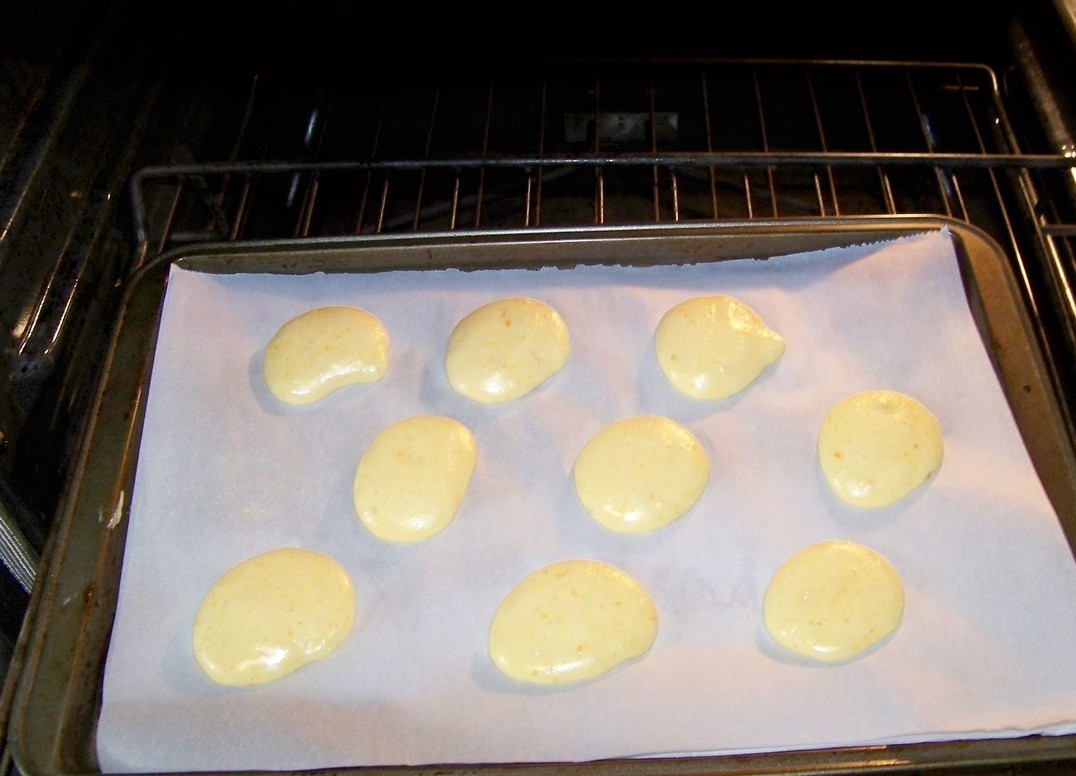 5 . Stage
Spread the ready dough on a baking sheet lined with parchment or in silicone molds. Preheat oven to T-200 C Bake for 5-7 minutes at most. Be careful, the cookies should be light golden in color.
6 . Stage
Let's proceed to the final stage of preparation. We take one cookie, put a small spoonful of jam on it, take the second cookie, put it together. We have a cookie sandwich!
7 . Stage
Decorate the cookies with chocolate, using a small plastic bag or a pastry syringe. Apply stripes or other patterns (to your liking) on the surface of the cookies. Bon appetit!
8 . Stage
I'll be happy if you like the cookies!