12.09.2022
11
Recipe information
Cooking
1 . Stage
Add the yeast, sugar and 100 g of flour to the warm milk. Leave for 20 minutes.
2 . Stage
Add melted butter and egg to the risen stew and mix.
3 . Stage
Add the remaining flour and lemon zest in batches and knead into a soft dough. Place the dough in a bowl, cover with a towel and leave to rise for 1 hour.
4 . Stage
Prepare the pudding. In a small saucepan, combine all the ingredients for the pudding, put over medium heat. Boil, stirring until thickened. Leave to cool.
5 . Stage
Knead the dough and divide it into 12 pieces. Roll up the dough balls. Place on a parchment-lined baking sheet, spaced apart. Leave for 15 minutes.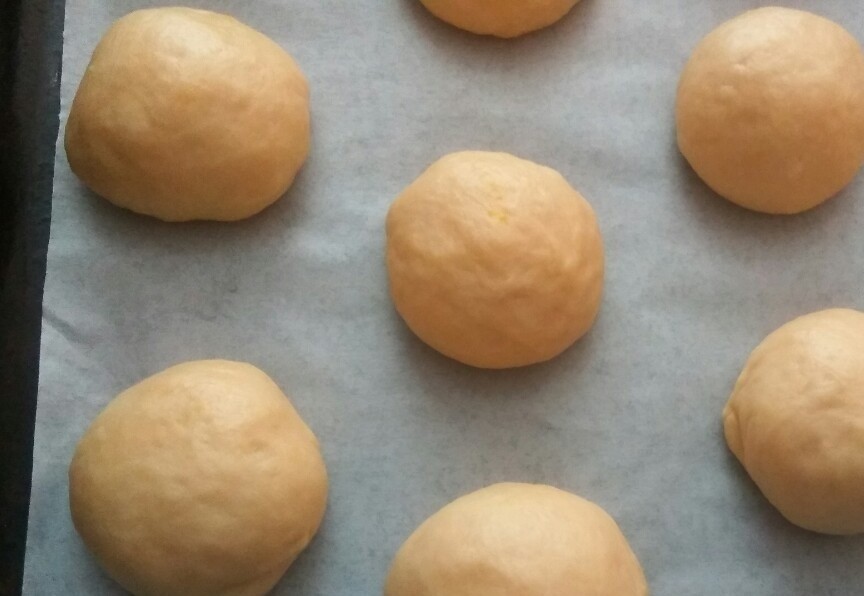 6 . Stage
Prepare the filling. In a bowl combine strawberries, sugar, starch and cinnamon. If the strawberries are large, cut into pieces, if small, you can leave them whole.
7 . Stage
Flatten the koloboks with your fingers, making a depression in the center.
8 . Stage
Place the pudding (0.5 tbsp) on the dough.
9 . Stage
Put some strawberry filling on top of the pudding.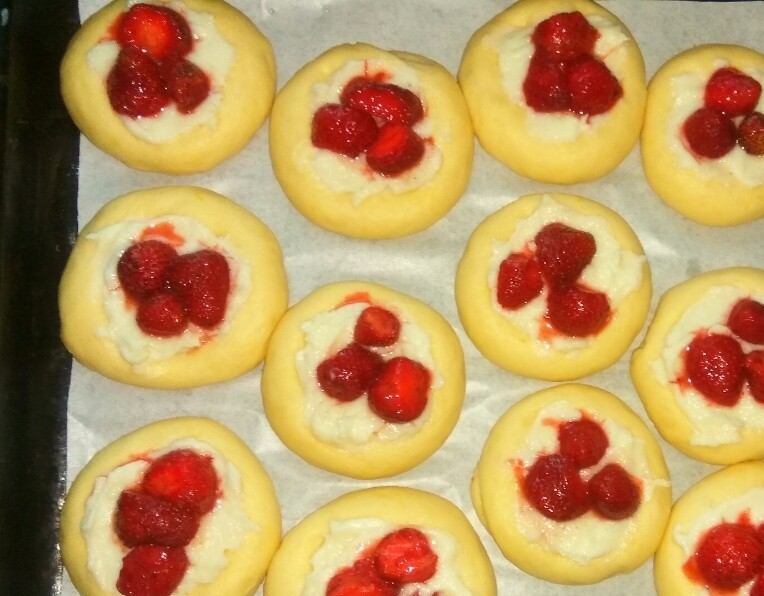 10 . Stage
Bake in a preheated 180 degree oven for about 25 minutes.