23.09.2022
6
Recipe information
Cooking
1 . Stage
Grind red rice in a coffee grinder, until it is flour.
2 . Stage
Separate the whites from the yolks. Beat the yolks with 20 g of cane sugar to white.
3 . Stage
Beat the whites with the remaining sugar until stiff peaks.
4 . Stage
Add whites and yolks whipped with sugar to the rice flour.
5 . Stage
Mix everything gently. The dough is ready. Place the resulting dough in a greased 14 cm diameter baking dish. (I baked in a pastry ring.)
6 . Stage
Bake at 180 degrees for 20 minutes, until brown. Allow the cake to cool completely and remove from the mold.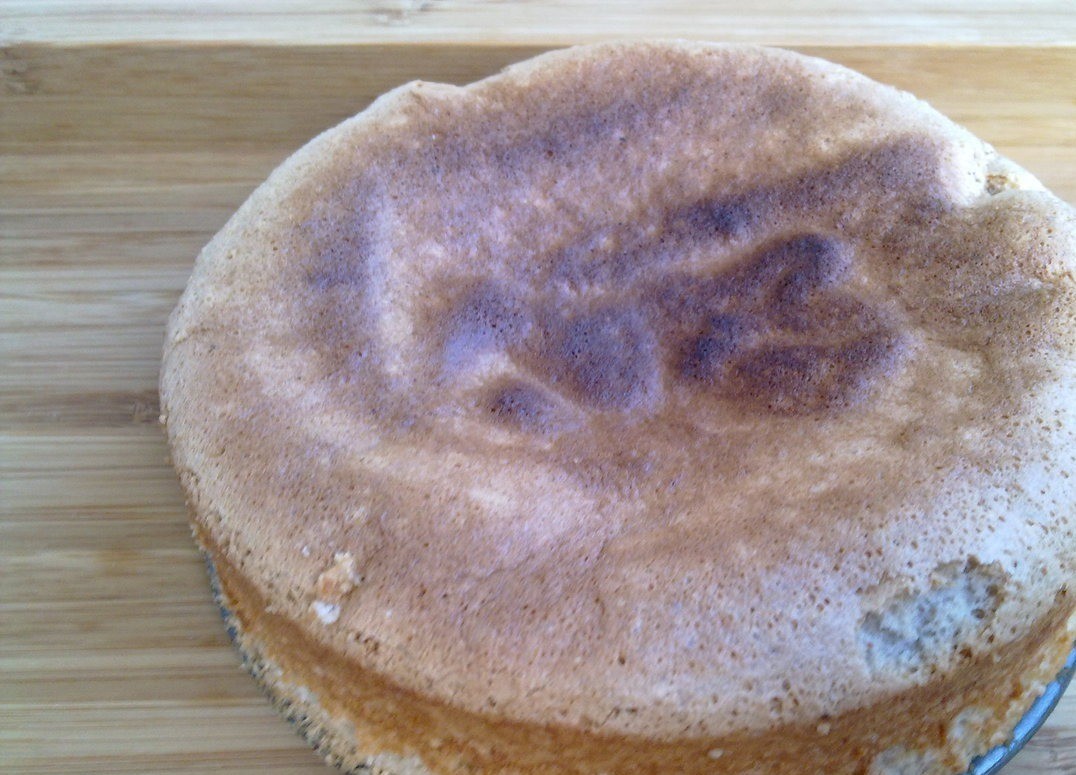 7 . Stage
Cut the cake into two pieces.
8 . Stage
Pre-soaked for 4 hours white beans, boil according to the recommendations on the package. To prepare the cream: whip the beans with condensed milk and vanilla in a blender.
9 . Stage
Spread cream on the bottom layer.
10 . Stage
Place banana slices on top of the cream.
11 . Stage
Assemble the cake: join the top with the bottom and cover the sides of the cake with the remaining cream. Put the cake in the refrigerator for a couple of hours.
12 . Stage
Cover the cake with chocolate. I sprinkled powdered sugar on top and sides of the cake. Decorate as desired. Bon appetit!