19.09.2022
10
Recipe information
Servings per container:
8
Cooking
1 . Stage
Grate the potatoes on a grater for carrots "in Korean.
2 . Stage
Beat the eggs, salt, pepper, set aside. When the liquid comes out, squeeze a little. Without fanaticism: it is not necessary to use gauze for this.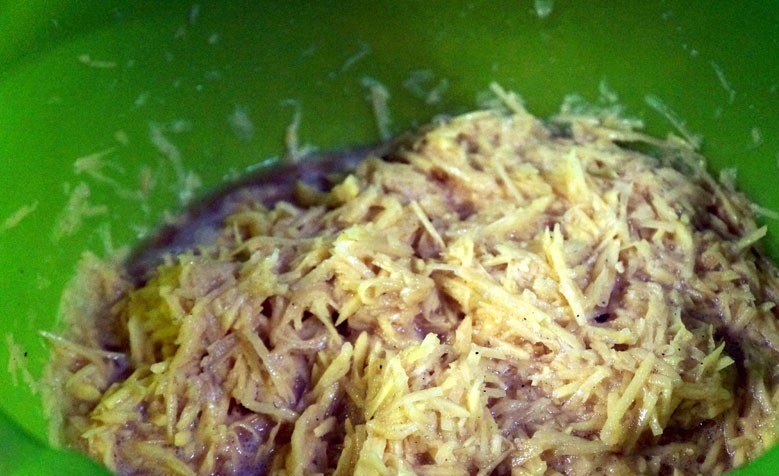 3 . Stage
Finely chop the zander with a sharp knife.
4 . Stage
Chop the onions.
5 . Stage
Finely chop the dill.
6 . Stage
Mix fish and herbs, salt, add white pepper, stir.
7 . Stage
Heat vegetable oil in a frying pan. Spoon out the dough very quickly, put the fish mixture on it at once, then cover with the second layer of dough, trying to hold the two layers together. It doesn't always work that way, but that's okay: even if the wurst turns out like a sandwich, it won't affect the taste.
8 . Stage
Fry over medium heat until brown on both sides.
9 . Stage
Serve as you like, we liked it with sour cream, but it's also delicious without it! Bon appetit!