13.09.2022
8
Recipe information
Servings per container:
12
Cooking
1 . Stage
Orange CREAM. Soak the gelatin in cold water for 10-15 minutes. Whip the cream to soft peaks.
2 . Stage
Put the juice and zest of the orange, sugar, butter, yolks and egg in a ladle with a thick bottom and bring to a thickening. Dissolve the squeezed gelatin in the hot mass. Set aside to cool.
3 . Stage
Chilled yolks beaten with a blender until smooth.
4 . Stage
Add the whipped cream to the cooled yolks. Stir gently and set aside.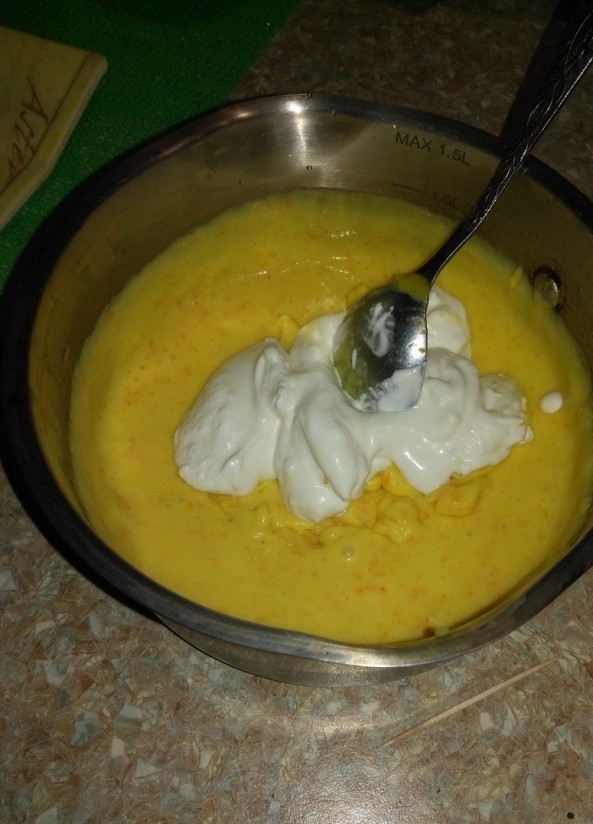 5 . Stage
CHOCOLATE CREAM. Heat the cream (I did it in the microwave) and pour the chocolate broken into pieces. Stir and cool.
6 . Stage
Beat the butter at room temperature. Add 250 g of the chocolate mixture to the butter and whisk.
7 . Stage
Introduce the whipped whites into the chocolate mixture. I whipped the whites all at once and divided them into portions: orange cream and chocolate cream.
8 . Stage
The cream was very elastic. I made a big mistake: I decided to put it in the fridge for a while, since it was very hot at home - it hardened :) - Chocolate. Then I heated it in the microwave.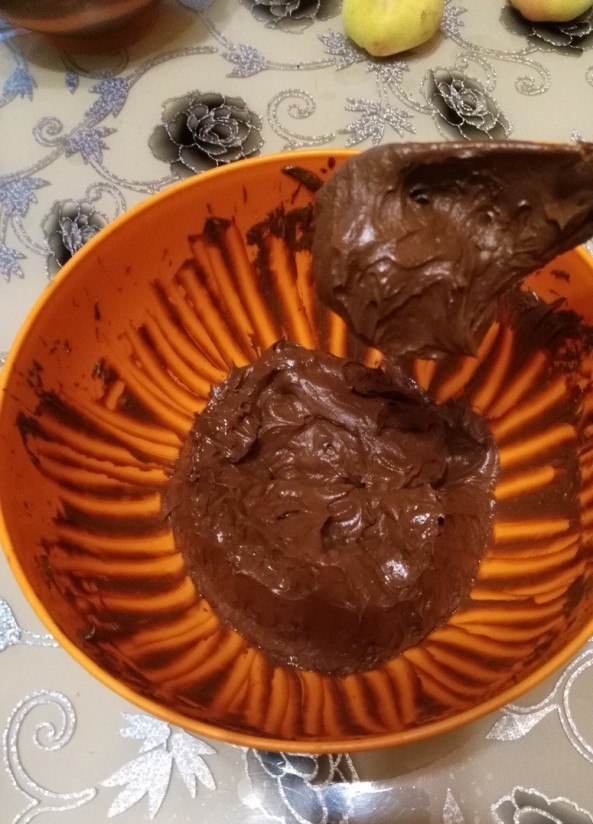 9 . Stage
CORE. Beat the whites with granulated sugar until stiff.
10 . Stage
Mix the dry ingredients. I made the almond flour myself: I ground the almonds in a blender (you can use a coffee grinder).
11 . Stage
Mix the dry mixture with the whites and mix thoroughly with a spatula.
12 . Stage
The dough is medium thick. Bake 3 crusts d-24 cm. - 15 minutes at 200 degrees Celsius.
13 . Stage
COLLECTION. Cut the cakes to d-22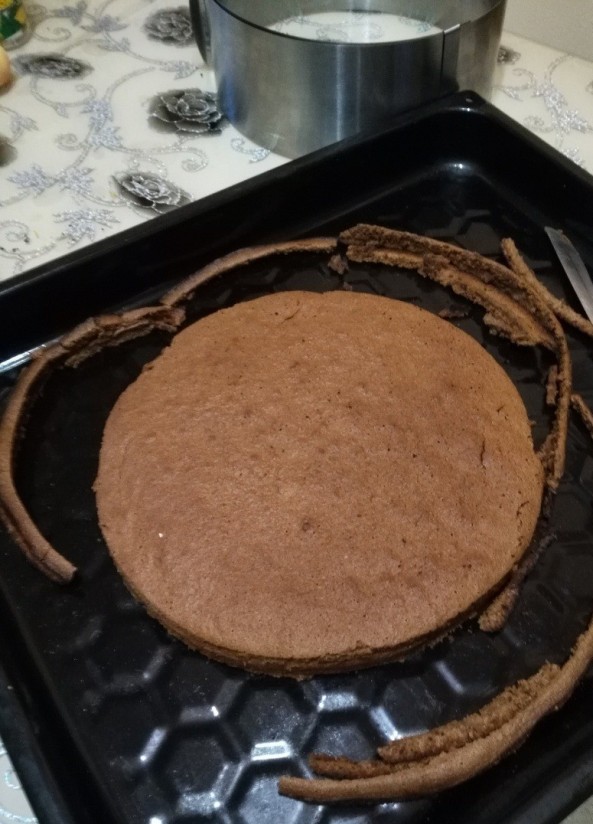 14 . Stage
At the bottom of the cake tin, put the chocolate cream, the cake, the orange cream. Pour the remaining chocolate cream ganache, which must first be heated in the microwave.
15 . Stage
Take the cake to the fridge to soak, at least overnight.
16 . Stage
The cake was VERY delicious. The guests loved it.