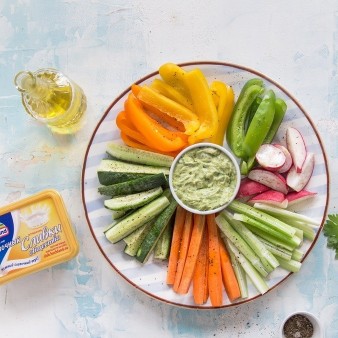 21.09.2022
9
Recipe information
Servings per container:
6
Cooking
1 . Stage
For the dip, finely chop the parsley and garlic, salt and grind in a mortar to a pulp.
2 . Stage
Mix the mixture in a mortar with the melted cheese, adding pesto and pepper. Place in a deep bowl, cover with clingfilm and let stand in the refrigerator for 1 hour.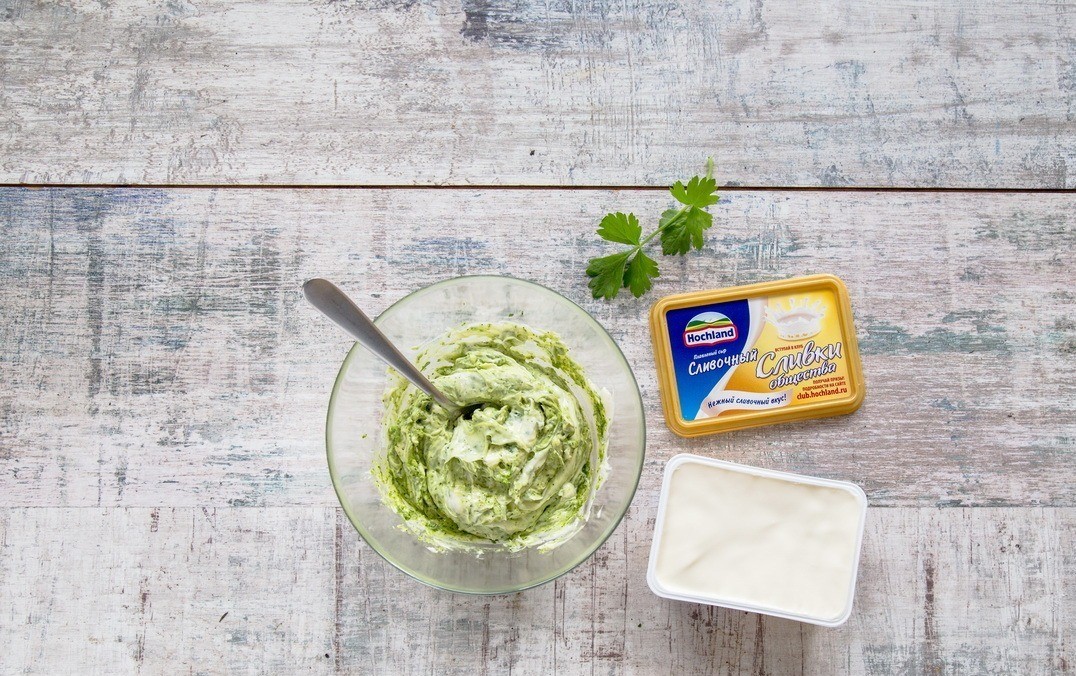 3 . Stage
Meanwhile, peel the peppers, cut lengthwise into 2 cm wide strips. Slice the cucumbers and carrots in the same way.
4 . Stage
Cut off the outer layer of tough fibers from the celery, cut it into 2-3 pieces, then cut it crosswise into pieces of the same length as the pepper. Cut the radish in half.
5 . Stage
Place a bowl of dip in the center of the dish. Arrange the vegetables in multicolored sectors around it. Serve immediately.