19.09.2022
8
Recipe information
Servings per container:
10
Cooking
1 . Stage
All products must be at room temperature. Prepare the sandy base.
2 . Stage
Mix the butter with the sugar and vanilla sugar. Mix the flour with the cinnamon and nutmeg. Combine both masses. You should get a crumb like this.
3 . Stage
Put 1 tbsp. of sandy crumbs in each mold. Spread neatly over the molds. Put the forms for 20 minutes in the fridge. Bake in a preheated to 180 g. oven for 15-20 minutes until light brown. Take out of the forms completely cooled.
4 . Stage
Prepare the filling. Measure 250g of cream cheese.
5 . Stage
Add sour cream 20% fat. Beat with a mixer.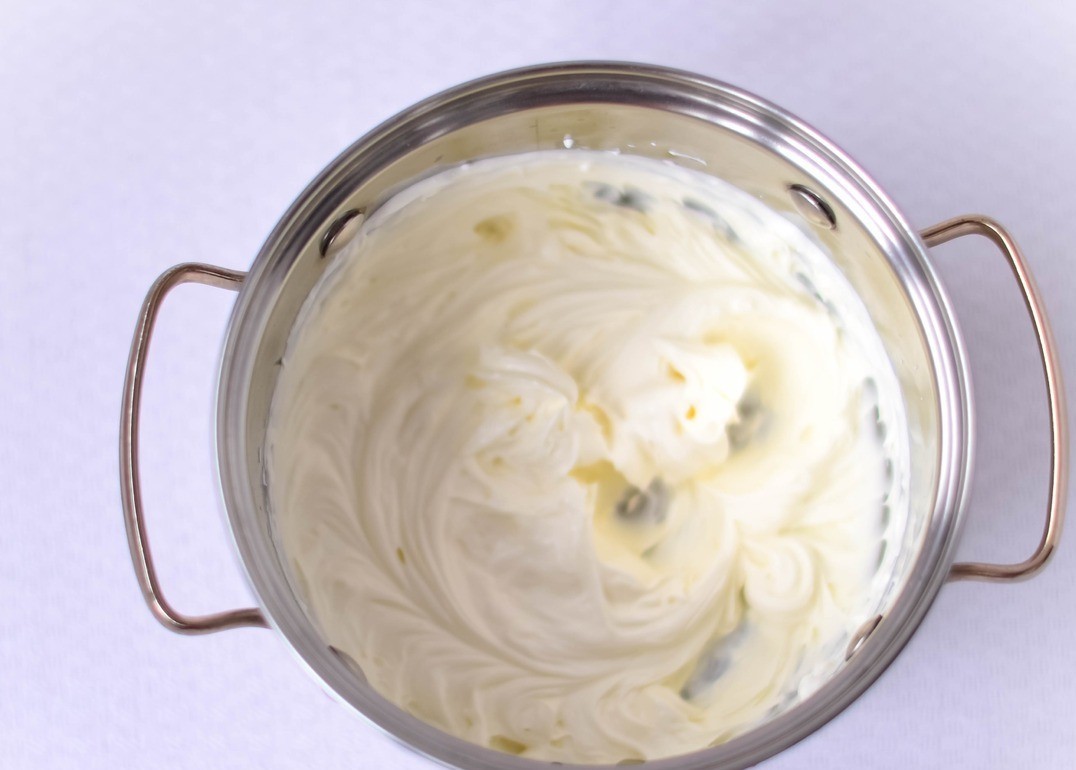 6 . Stage
Add sugar, vanilla sugar, 1 egg. Beat with a mixer.
7 . Stage
In sand molds with a tablespoon put the filling.
8 . Stage
Drop the cranberry sauce, make the lines with a sharp skewer. Place in a preheated 160g oven and bake for 20 minutes. Leave completely cooled. Leave for cold for a couple of hours. Before serving, you can pour the remaining cranberry sauce.
9 . Stage
Prepare the sauce. Beat cranberries with a blender, add sugar, if the mass is too thick, add a little water. Boil the mass until it thickens. Rub it through a sieve.
10 . Stage
Bon appetit! Happy New Year!