08.09.2022
10
Recipe information
Servings per container:
4
Cooking
1 . Stage
Peel and chop onions.
2 . Stage
Fry in olive oil, under a lid, until the juice appears (4-5 minutes on high heat)
3 . Stage
Wash the meat, cut into small pieces.
4 . Stage
We add the meat to the onions and stew under a lid for 7-8 minutes over high heat, stirring constantly. Bones added as well.
5 . Stage
Then add the sauerkraut and stew for 4-5 minutes, making sure it does not stick.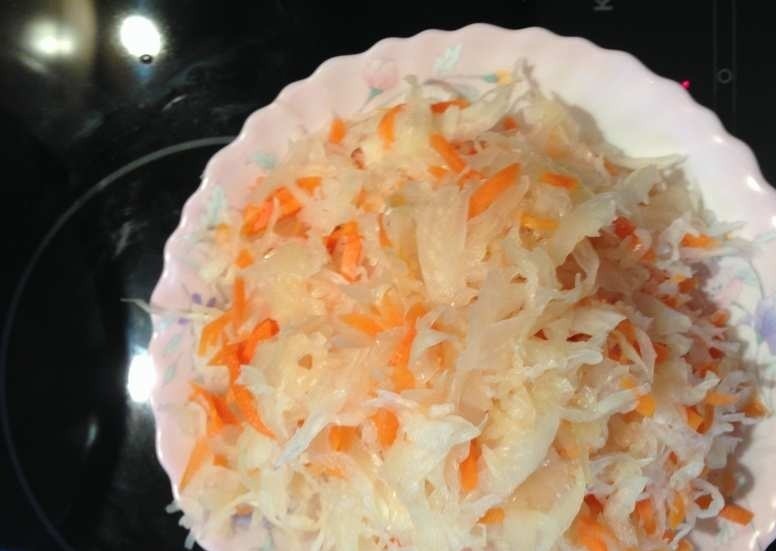 6 . Stage
Add the cumin and stir, let stand for 2-3 minutes.
7 . Stage
Peel the potatoes and cut them into medium sized pieces. Put them in a clay pot (I cooked in a pot of 4.5 liters), add bay, cloves and pepper.
8 . Stage
Place the cabbage and pork on top of the potatoes, pour the beer.
9 . Stage
In the preheated oven to 180*C we put our pot, covered with a lid, and cook for 20 minutes. Instead of a lid, you can tighten with regular dough, as for dumplings. Bon appetit.