Ingredients for - Casserole Pomogalochka
How to cook deliciously - Casserole Pomogalochka
1 . Stage
Dice onion and fry in vegetable oil until tender.
2 . Stage
Add minced meat to the onions and fry until the minced meat is ready. I do not salt, because there is enough salt in the filling.
3 . Stage
I had some boiled noodles left over from last night's dinner.
4 . Stage
Add onion and meat roast to the noodles. Stir.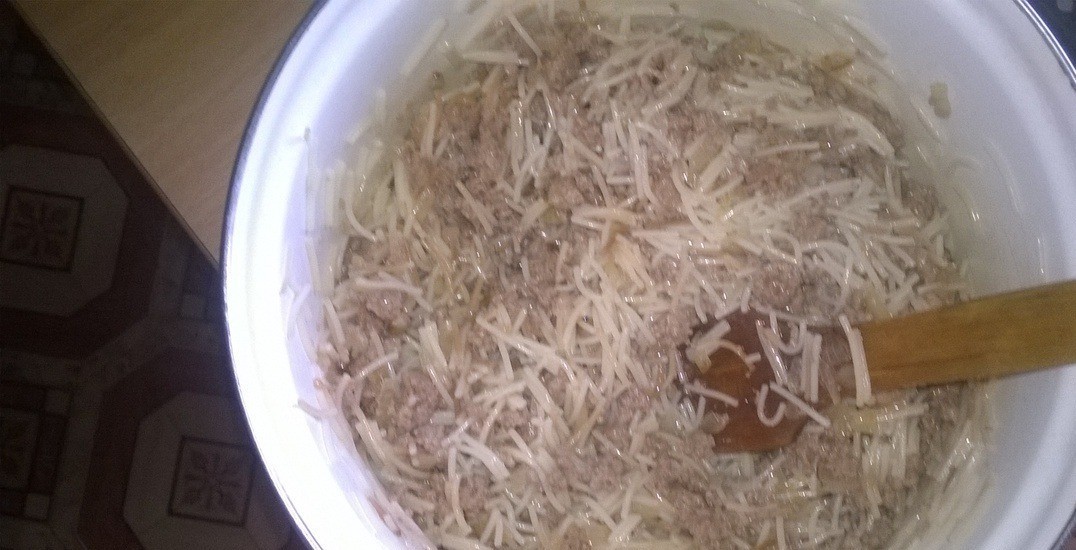 5 . Stage
Prepare the filling. Pour half a cup of boiling water into the sour cream, so that it becomes fatter and does not flake in the oven. We mix it. In this mixture we add eggs, salt and spices-basil, oregano and cilantro. Mix everything with a whisk until smooth.
6 . Stage
Grease the form before baking with sunflower oil, lay out an even layer of vermicelli.
7 . Stage
Pour the sour cream filling evenly over the entire surface of the casserole.
8 . Stage
Sprinkle the top of grated cheese.
9 . Stage
Put in the oven for 20-25 minutes at 200 degrees. The casserole is ready! Bon appetit! ?