06.04.2022
1232
Recipe information
Cooking
1 . Stage
Pass the beef, pork and undercuts through a meat grinder. Dissolve the spices in wine and add to the minced meat, salt to taste, cover with cling film and refrigerate for 1 hour.
2 . Stage
At the loaf cut the crust and soak in milk, add to the minced meat along with the cream. Mix well.
3 . Stage
Cleanse the bowels and rinse well. Fill them with minced meat using a special nozzle on the meat grinder, and you can also cut the neck off the bottle or cram with a spoon. Tie sausages with thread in some places dividing into small sausages.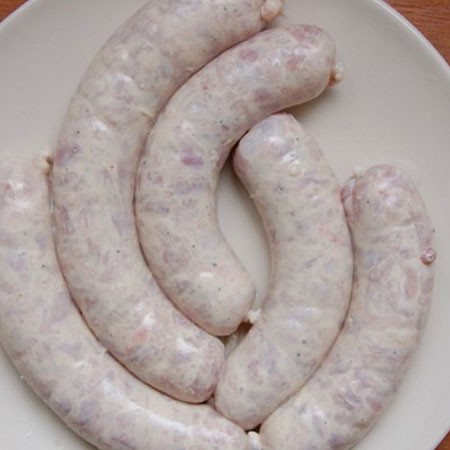 4 . Stage
Fry sausages on the grill until cooked or bake in the oven at 200 degrees for about 30-50 minutes.
5 . Stage
Bon Appetit!!!
6 . Stage
Czech wine sausages are very tasty, delicate, aromatic and quite satisfying. Cooking such sausages is not too difficult, but a little troublesome. Such sausages are traditionally served in the Czech Republic for beer, they are grilled, but if there is no such possibility, you can bake in the oven or fry in a pan, only in this case you need to boil for several minutes. You can choose spices to your liking, just as you wish, you can add a little garlic in granules to add piquancy.