21.09.2022
6
Recipe information
Cooking
1 . Stage
Here are our main ingredients
2 . Stage
Pour the oil into a hot frying pan, put the garlic, thyme and the meat itself into it. Fry until crispy, which seals all the juices.
3 . Stage
Transfer the meat to a baking tray, put our roasted garlic and thyme there, pour a little water on it, cover with foil and put it in the oven for about 30 minutes.
4 . Stage
Meanwhile, chop onions and carrots. Two onions for the meat and two for the sauce. For the meat, cut the onions and carrots about the same size, and for the sauce, cut them finely.
5 . Stage
Since I didn't have any fresh mushrooms, I used these mushrooms. Because of their small size, I didn't cut them up.
6 . Stage
First we fry the mushrooms, then add the onions. All this is fried until golden.
7 . Stage
Now pour in the cream. Salt, pepper and cook until it thickens.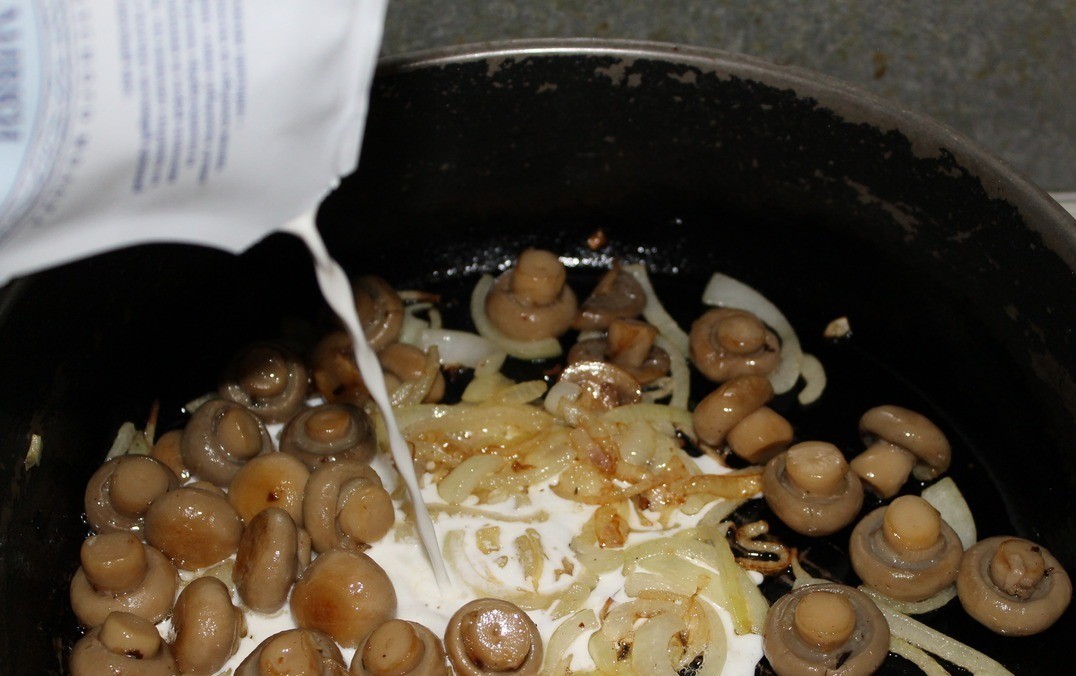 8 . Stage
Then add butter and turn off.
9 . Stage
Take the meat out of the oven, remove the foil BEWARE because it is very hot! Now you can salt and pepper it. Add the carrots to the meat first since it takes longer to cook than the onions, cover the baking tray with foil and put it back in the oven for another 30-40 minutes.
10 . Stage
The ideal ratio of rice to water is one to two, that is two cups of water for such a mug of rice. Don't forget to salt the water.)
11 . Stage
Add onions to the meat, cover with foil and put it in the oven for 25-30 minutes.
12 . Stage
Done!!!