21.09.2022
7
Recipe information
Servings per container:
10
Cooking
1 . Stage
First, we prepare the dough for our lasagna. On a work surface, sift the flour, make a depression, pour salt into it, mix lightly. Gradually pour water and oil and knead the dough to the desired consistency, it should be dense and elastic. Put it in a bag and leave it at room temperature. The dough can be made according to your favorite recipe or use a ready-made dough from the store.
2 . Stage
Now let's make the filling. Cut the eggplants into slices, spread them on a baking tray and sprinkle with salt. Let stand for 30-40 minutes.
3 . Stage
Heat vegetable oil in a frying pan and fry chopped onion for 4-5 minutes. Then add the finely chopped garlic and cook for another 1-2 minutes. Add the tomato paste and stew a little longer, stirring.
4 . Stage
Add diced tomatoes, bay leaf, salt and pepper to the pan. Bring to a boil, turn down the heat and stew under a lid for 30-40 minutes.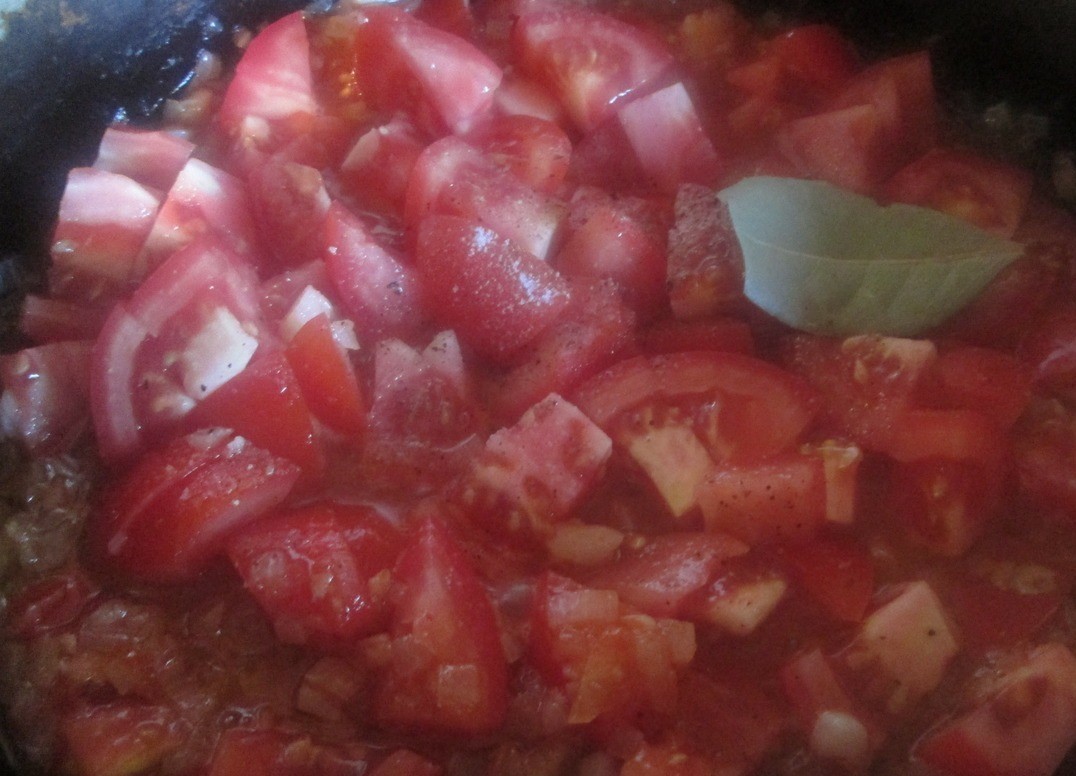 5 . Stage
While the tomatoes are stewing, finely chop the parsley, add the zest of two lemons and the juice of half a lemon, salt and pepper to taste. Drizzle a little vegetable oil.
6 . Stage
Now you need to blot on the eggplants the released juice and fry until crispy, about 2 minutes on each side. Salt and pepper them. Mix 2 tbsp. vegetable oil with vinegar, a pinch of salt and hot pepper. Sprinkle this mixture over the eggplants.
7 . Stage
Preheat the oven to 180 degrees. Divide the dough into four pieces and roll out to the size of the baking tin. On the bottom of the form (I have 26x16) put a little tomato sauce. Next, place a sheet of dough, spread 1/3 of the parsley with lemon juice and zest over it. Next lay out 1/3 of the eggplant.
8 . Stage
Place 1/3 of the tomato sauce and a few basil leaves on top of the eggplant. Repeat the layers two more times. Lightly brush the top layer of dough with the rest of the tomato sauce and bake for about 40 minutes.
9 . Stage
After cooking, let the lasagna stand for about 15 minutes, cut into portions and serve, garnished with basil.