Recipe information
Servings per container:
6
Cooking
1 . Stage
I chopped the peeled carrots and onions with my helper - a food processor
2 . Stage
Fry carrots and onions in a frying pan greased with vegetable oil until tender. Season with salt.
3 . Stage
Set aside a few halves of the walnuts for decoration. Chop the remaining walnuts. I did this with a food processor.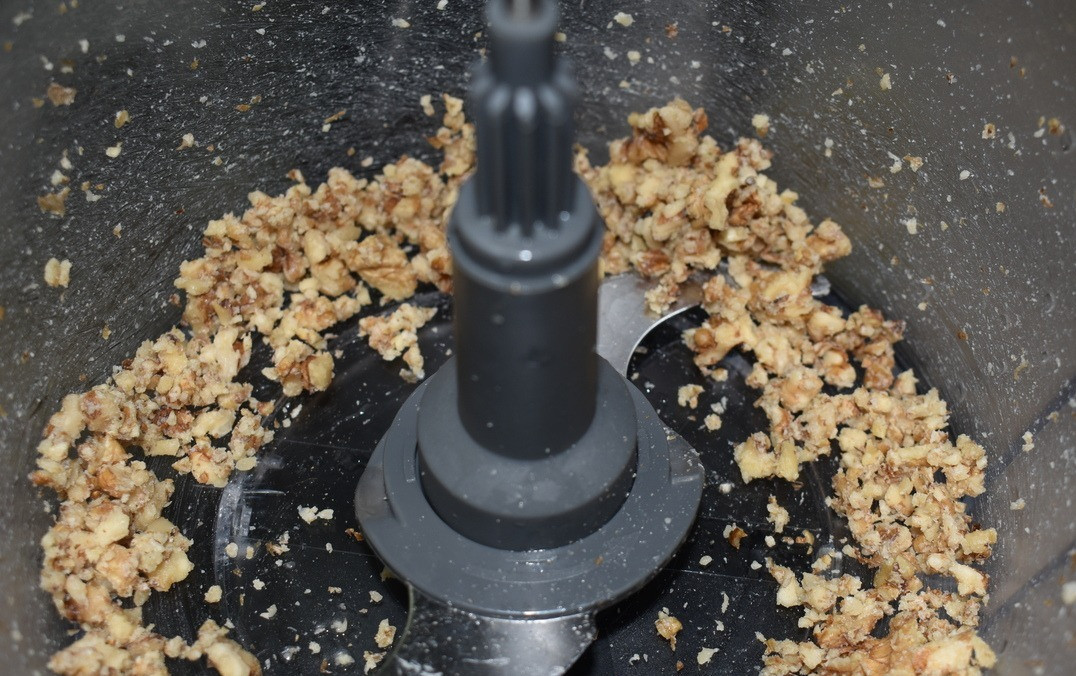 4 . Stage
Mix flour, salt, curry, black pepper in a bag. Fold the cleaned clean liver in a bag, shake well. Fry the liver on both sides in a hot frying pan, greased with a sufficient amount of vegetable oil, until appetizing golden roasts appear. The liver is fried very quickly. Cut one piece, if there is no red spot in the middle - the liver is ready. Set aside a few pieces for decoration. Cut the rest into strips.
5 . Stage
Mix chopped liver, onion, carrot, green peas, finely chopped nuts and julienne pickles with 2 spoonfuls of mayonnaise.
6 . Stage
Place the salad as a pile in a salad bowl or on a plate. Decorate with the remaining mayonnaise, walnut halves and liver slices. Bon appetit.