09.09.2022
11
Recipe information
Cooking
1 . Stage
Sift the flour, baking soda, cocoa and salt into a bowl. Stir with a whisk.
2 . Stage
In another bowl, melt the sugar and butter, add the egg and mix thoroughly.
3 . Stage
Mix room temperature kefir with dye. I used gel food coloring, 6 drops of blue. Add the vinegar. You don't have to add dye at all if you don't like it.
4 . Stage
Add the kefir to the egg and butter mixture, stir.
5 . Stage
Mix the flour mixture with the kefir mixture, mix thoroughly, you can use a mixer. The dough will be quite thick. This is a pretty interesting turquoise color.
6 . Stage
Insert paper liners into the molds and fill them halfway with dough.
7 . Stage
Bake at 180C for 20-25 minutes. Take the cupcakes out of the molds and cool. This amount of dough will make 12 cupcakes.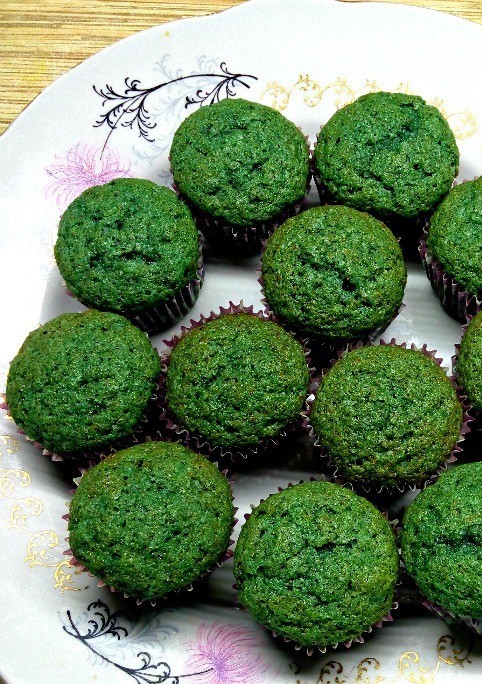 8 . Stage
For the cream, beat the cream cheese with the powdered sugar and vanilla. Cover with the cream, cool and serve!