20.09.2022
7
Recipe information
Servings per container:
20
Cooking
1 . Stage
Heat the milk a little, add the soft butter, ground saffron, yeast, eggs, sugar, salt and stir until smooth. Add flour in batches and knead a soft dough. Put it on the proofing. For this purpose I use a multicooker. In the mode "MULTI-PREPAR" set the t=35 and time 45-50 minutes. Or cover with a towel and put in a warm place for 50-60 minutes.
2 . Stage
For the filling, chop not very finely white chocolate, mix with butter and powdered sugar.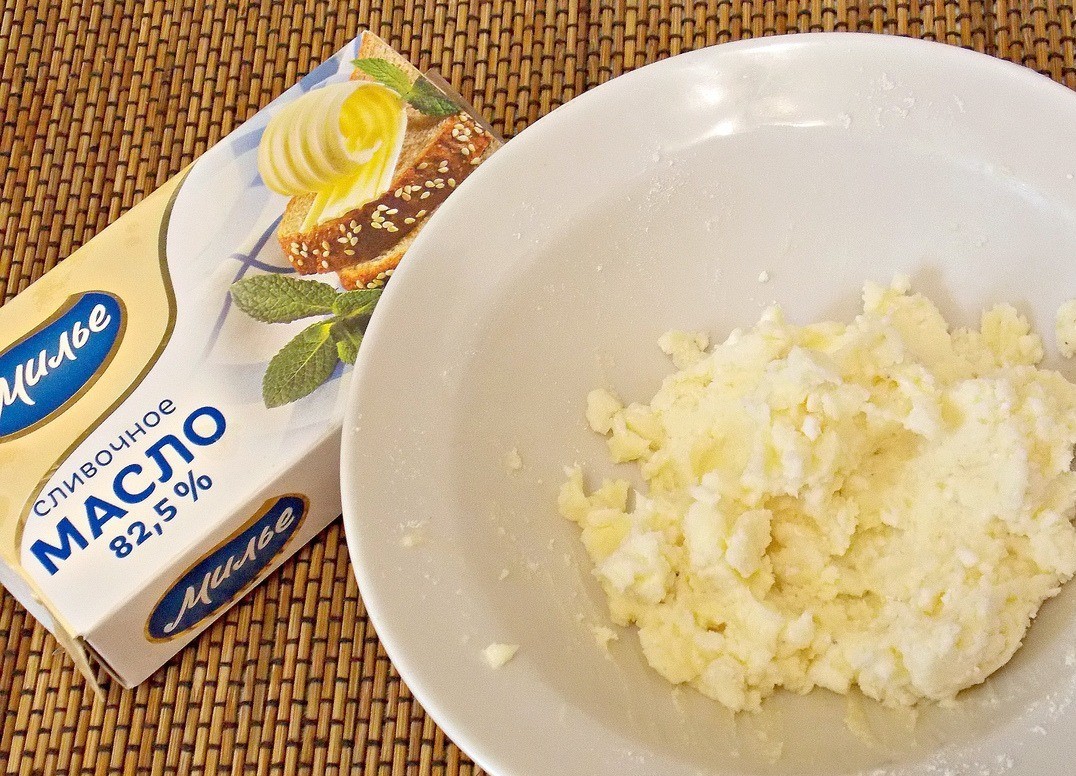 3 . Stage
Divide the dough into 28-30 equal slices, roll into small tortillas, spread the filling.
4 . Stage
Bring the edges together well and pinch to shape into a ball. Place in paper forms. Brush the top with sweet tea.
5 . Stage
Let stand in a warm place until risen, about 15-20 minutes. Bake at t=200 for 15-20 minutes until golden.
6 . Stage
Remove from the oven, immediately brush the top with melted butter and dip in the fine sand. Place on the rack until cool.