14.09.2022
15
Recipe information
Servings per container:
10
Cooking
1 . Stage
Bake pancakes according to your favorite recipe. For this recipe we need 10 pancakes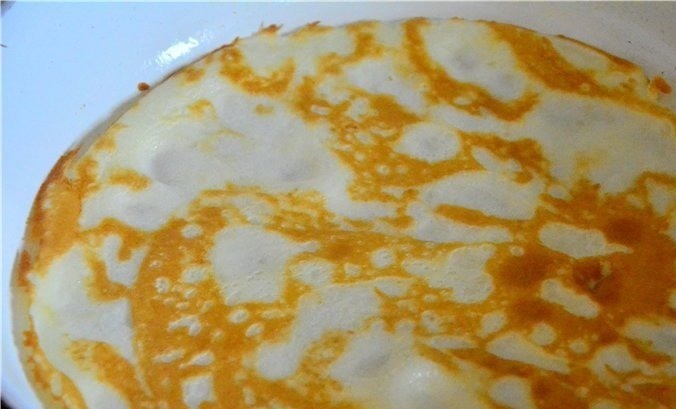 2 . Stage
So, let's start making julienne. Peel the onions, chop them finely and fry in vegetable oil until golden.
3 . Stage
Add chopped mushrooms to the onions. Fry until the mushrooms are cooked
4 . Stage
Boil the chicken fillet in advance until tender. Let cool, finely chop
5 . Stage
And add to the mushrooms. Stir. Salt, pepper to taste.
6 . Stage
Prepare the sauce. In another pan or saucepan, melt butter, add flour. The mixture will be lumpy.
7 . Stage
Pour in the chicken broth and cream, stir with a whisk until smooth. Cook until thickened
8 . Stage
Grate cheese on a coarse grater and pour into the creamy mass, stir
9 . Stage
Pour the sauce into the chicken and mushroom mass, stir
10 . Stage
Cool down
11 . Stage
Place some filling on the pancake
12 . Stage
Roll up into a tube and cut into three pieces (according to the height of the mold)
13 . Stage
Place the pancake rolls in a greased mold. For the filling, mix the cream with the eggs and pour over the pancakes
14 . Stage
Sprinkle grated cheese on top. Bake for 25 minutes at 180°. Serve hot. Bon appetit!