26.09.2022
17
Recipe information
Servings per container:
12
Cooking
1 . Stage
Mix butter (room temperature) with egg and sour cream.
2 . Stage
Sift the flour into a pile, add salt, make a hole in the center and pour the butter mixture into it. Knead into an elastic dough, which is not sticky to the dollops. Let the dough rest for 15-20 minutes.
3 . Stage
Salt and pepper the meatballs and knead well. Form small meatballs (about the size of a hazelnut).
4 . Stage
Prepared meatballs fry on a well heated frying pan in vegetable oil, 1-2 minutes on each side.
5 . Stage
Chop the tomatoes in their own juice in a blender, add the chopped garlic, herbs, salt and pepper. Bring to the boil and simmer until the sauce is slightly thickened (10 minutes).
6 . Stage
Cut hunting sausages in circles, onions - in half rings, peppers - thick julienne.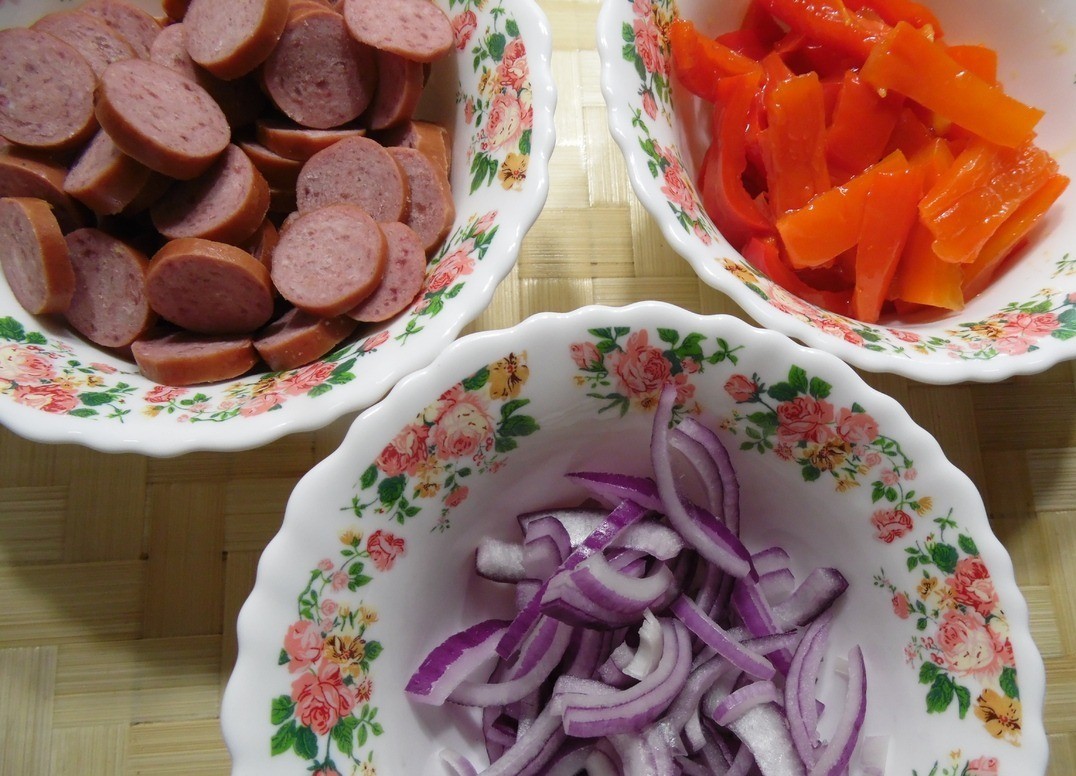 7 . Stage
Roll out the dough (I had a dough for 2 pizzas, about 23-24 cm in diameter), put it in a baking dish greased with butter and make a low rim.
8 . Stage
Grease the dough with tomato sauce.
9 . Stage
Sprinkle with grated cheese.
10 . Stage
Place the filling and meatballs. Heat the oven to 180 ° C, bake for 30-35 minutes.