16.09.2022
23
Recipe information
Servings per container:
2
Cooking
1 . Stage
Make the dressing for the salad. Combine olive oil with balsamic, salt and pepper with ground black pepper to taste.
2 . Stage
Peel the carrots, wash, dry and cut them into bars, not too small. Put the sugar in the carrots and stir.
3 . Stage
Add half of the dressing, stir again and let soak for 5 minutes. In the remaining dressing, you can chop the red onion and let it marinate. I made the salad today without the onions.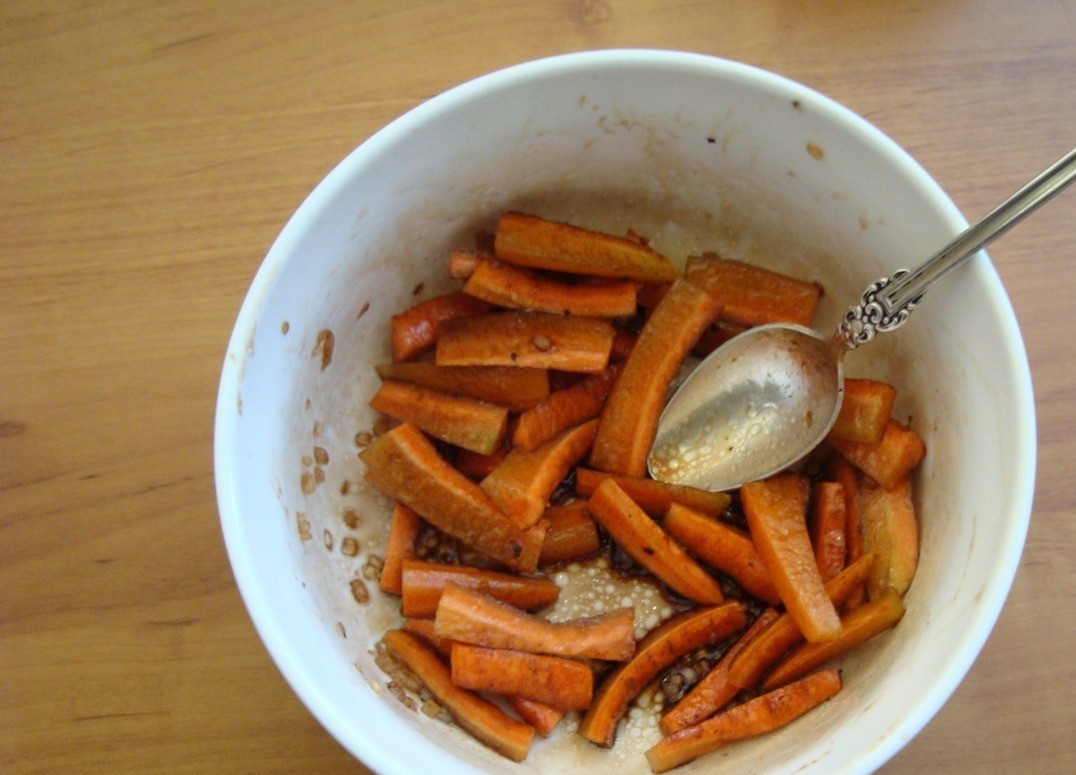 4 . Stage
Place the carrot strips on a paper lined baking sheet or like me on a non-stick baking sheet. Place in a preheated oven at 220 C for about 20 minutes.
5 . Stage
Roast the seeds in a dry frying pan.
6 . Stage
Combine the seeds and carrots and let cool. Let's take care of the other products.
7 . Stage
Wash and dry the lettuce leaves, tear them with your hands and put them in a salad bowl. Dice the cheese. I cut 3 plates. I bought the cheese in slices, if the cheese is chunky, the cubes are even better. What a delicious cheese, the real thing! Wonderful!
8 . Stage
Put the cheese on the carrots, mix.
9 . Stage
Add everything to the salad leaves, add the rest of the dressing, and mix.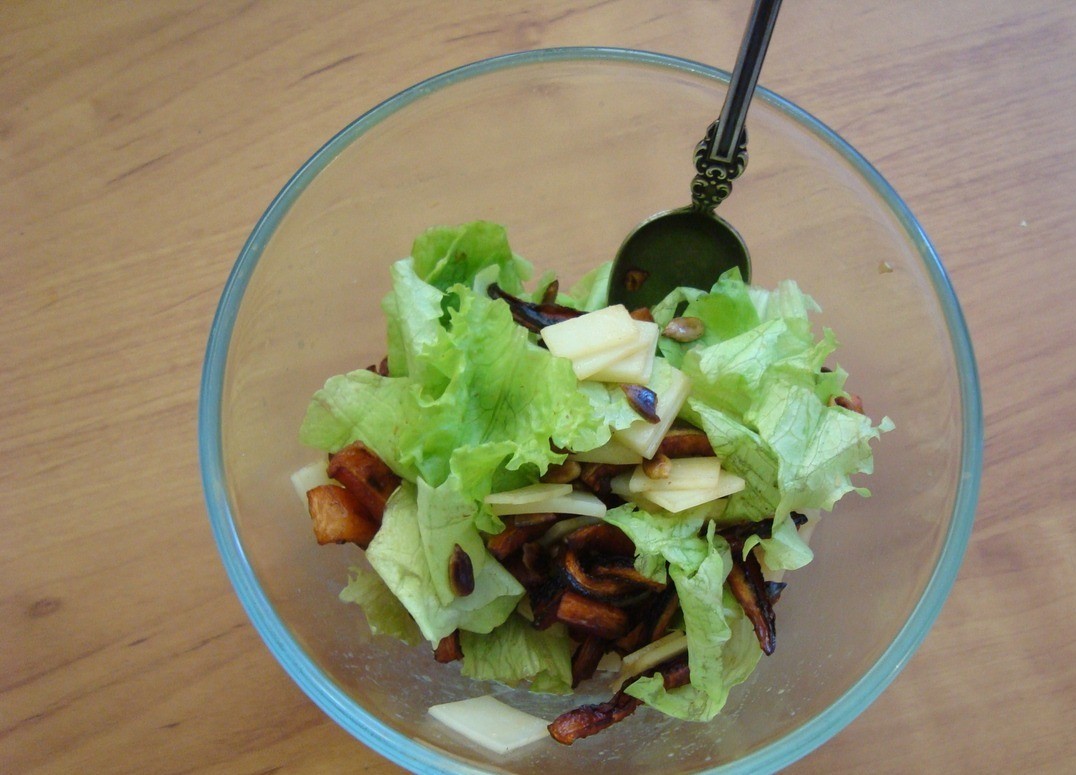 10 . Stage
I used whiskey glasses to serve it. I cut two Christmas trees out of one piece of cheese for beauty and New Year's spirit. I portioned out the salad and decorated it with the herringbones.