Cooking
1 . Stage
For the sourdough, mix the flour and yeast, add warm water and stir. Cover and leave for 1 hour.
2 . Stage
Add the rest of the ingredients for the dough and knead well for 7-10 minutes, any convenient way. Allow to rest for 30-40 minutes.
3 . Stage
Wash the peppers and bake them in the oven for 20-25 minutes at 180 C. Cool, remove the stalk, seeds and skin. Cut the peppers lengthwise into several pieces.
4 . Stage
Chop the dill and garlic. Mash the bryndza with a fork and add the dill, garlic and chili pepper.
5 . Stage
Divide the dough into three parts and roll each part into an oval. Make incisions.
6 . Stage
In the middle put roasted peppers on top of the cheese and dill filling and cover again with peppers.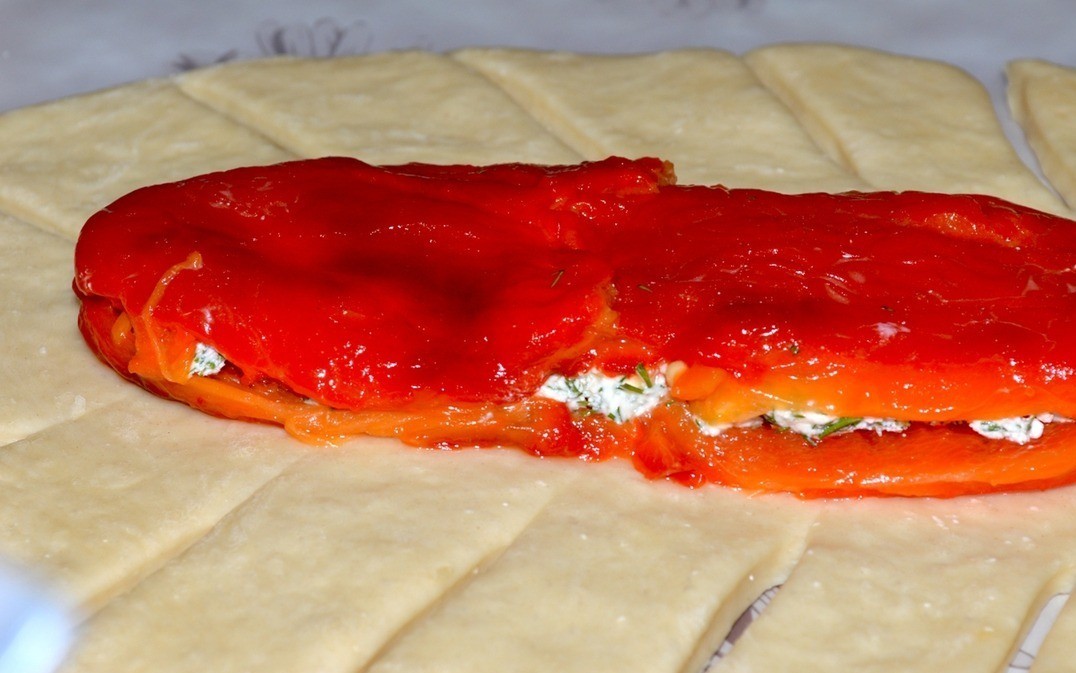 7 . Stage
Braid the braid and leave it to rise for 40-50 minutes. Then brush with egg and bake in the oven at 200 C until cooked, about 20-25 minutes. Allow to cool, which will be the hardest part.