10.09.2022
17
Recipe information
Cooking
1 . Stage
The dough is made in advance, one, two days or a week before cooking. Combine the egg, salt and sugar, beat together with a fork. Add vegetable oil, whisk again. Then add strongly carbonated water and sifted flour. The dough should not stick to your hands, soft and elastic.
2 . Stage
I make dumplings more often with this dough. But when I don't have time at all, I make dumplings differently.
3 . Stage
I roll out the dough and cut it into strips, slices, whatever. I dry it in the oven at 100 degrees until dry.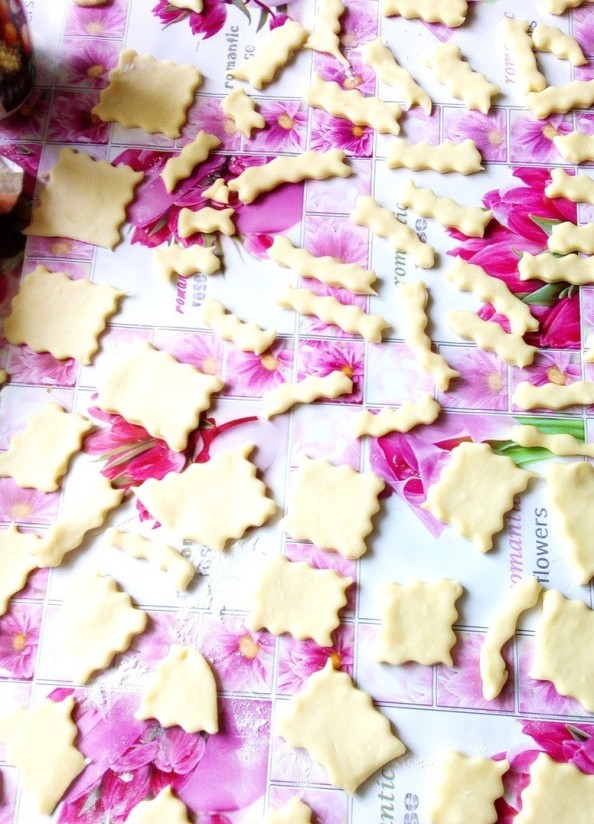 4 . Stage
Such preparations I keep in a bag in a dry place.
5 . Stage
When necessary, I boil them in salted boiling water, like dumplings.
6 . Stage
Wash and chop the greens. I have spinach, green onions, and parsley here.
7 . Stage
I fry the meat in vegetable oil, salt to taste, add herbs and fry together a little.
8 . Stage
Meat with herbs shredded on a meat grinder.
9 . Stage
We mix it all up.
10 . Stage
And bon appetit!
11 . Stage
Very tasty and very lazy... Or for those who are very busy. This recipe really helps me out, especially during vegetable garden season. I hope my recipe comes in handy for you too.