Cooking
1 . Stage
Whisk the sunflower oil, mustard and a pinch of salt with a fork. Cut the onion into half rings and knead it with your hands while adding it to the mixture.
2 . Stage
Breast cut lengthwise into 3 pieces.
3 . Stage
Mix the meat with the marinade and put it in the fridge for an hour.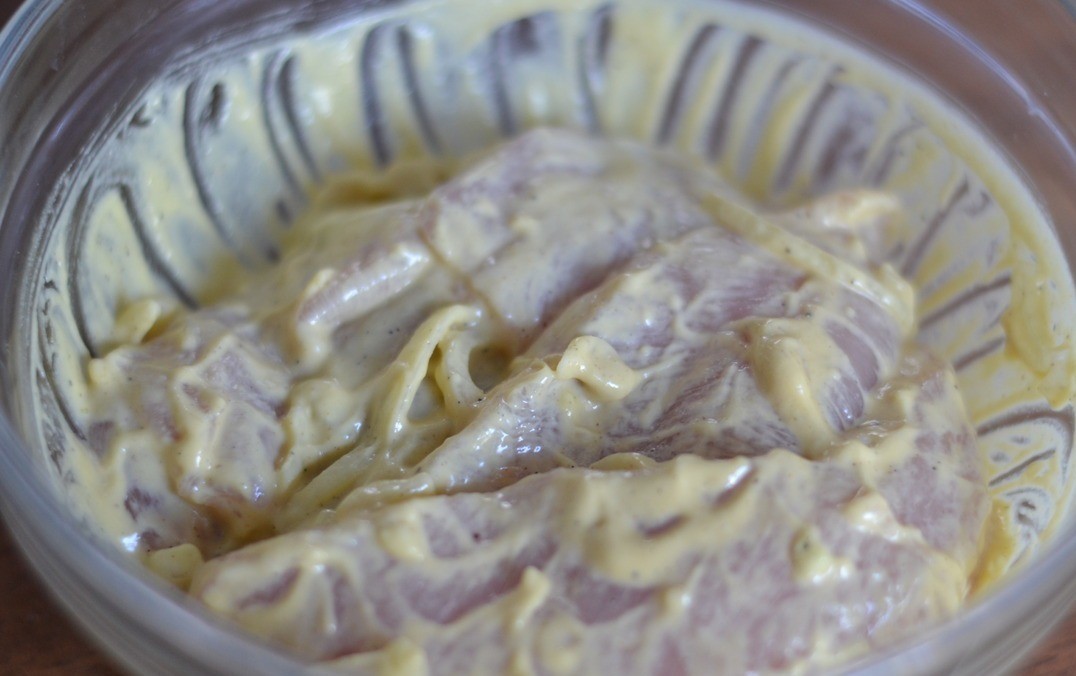 4 . Stage
Fry the cooked meat in the sunflower oil until brown. While still hot cut into thin strips. And without cooling, but immediately, cover with foil. Allow to cool.
5 . Stage
Place the lettuce mixture in a deep bowl. Cut the cherry tomatoes into quarters. Cut cucumber into not very large pieces. Cut olives into slices. Drain the corn. Let's put everything in a bowl, don't stir!
6 . Stage
Peel the carrots and chop them right into the salad. Use a knife to peel the vegetables.
7 . Stage
Add the cooled chicken meat. Stir gently!
8 . Stage
For the dressing mix mayonnaise, ketchup, black pepper, salt and garlic, which we squeezed through a garlic masher. Mix everything well. Place in the refrigerator until serving.
9 . Stage
This is how the salad turned out!