Recipe information
Servings per container:
10
Cooking
1 . Stage
Peel and dice potatoes, chop cabbage, put it in the cauldron.
2 . Stage
Then add the meat (from the broth), chopped bell peppers and prunes.
3 . Stage
Onion (cut into cubes), carrot and beet (grate) saute in sunflower oil until crisp, add tomato juice, stew for 2 minutes and send to the cauldron.
4 . Stage
At the end of cooking, I "shove" the borscht. That's what my late grandmother always did. This is one of my most vivid childhood memories. Her borscht was the tastiest, I would not confuse it with any other. Now exactly the same way we cook borscht and my mother and I. So to say, this technology is passed on from generation to generation:). So, we take bacon, garlic, finely chop them, then begin to chop with a knife, mix and chop again. It is necessary to achieve a paste-like state (in the photo I tried to show the consistency) and send this fragrant "mash" to the cauldron.
5 . Stage
Knead the yeast dough, let it rise, knead, roll out and form our future lid. Brush with egg and sprinkle with sesame seeds.
6 . Stage
My daddy loves this borscht so much that he even built a special lid rack (pictured) to keep the dough from sagging and falling into the borscht. Before that, my mother and I made it on twigs peeled from the bark. At home I used to make on matchsticks for the fireplace. In general, there is room for the imagination to run wild :)
7 . Stage
Let's preheat the oven to 180 degrees. Pour the broth into our future borscht, send the cauldron on the stove and bring it to the boil. Salt, pepper to taste, add your favorite herbs, herbs, if necessary - sugar. Cover the cauldron with a lattice.
8 . Stage
Place our lid on top and send the borscht in the oven, where it will spend 1 hour.
9 . Stage
And this is the delicious result of our labors. The lid is soft inside and crispy outside, delicious... My son, after trying it, asked the next day: "Mom, can you make just another lid...?" :) Borsch is very rich, fragrant, with a slight smell of smoke from the prunes (my men smoked plums themselves - I wanted so much borscht, and there was no smoked in the store) :)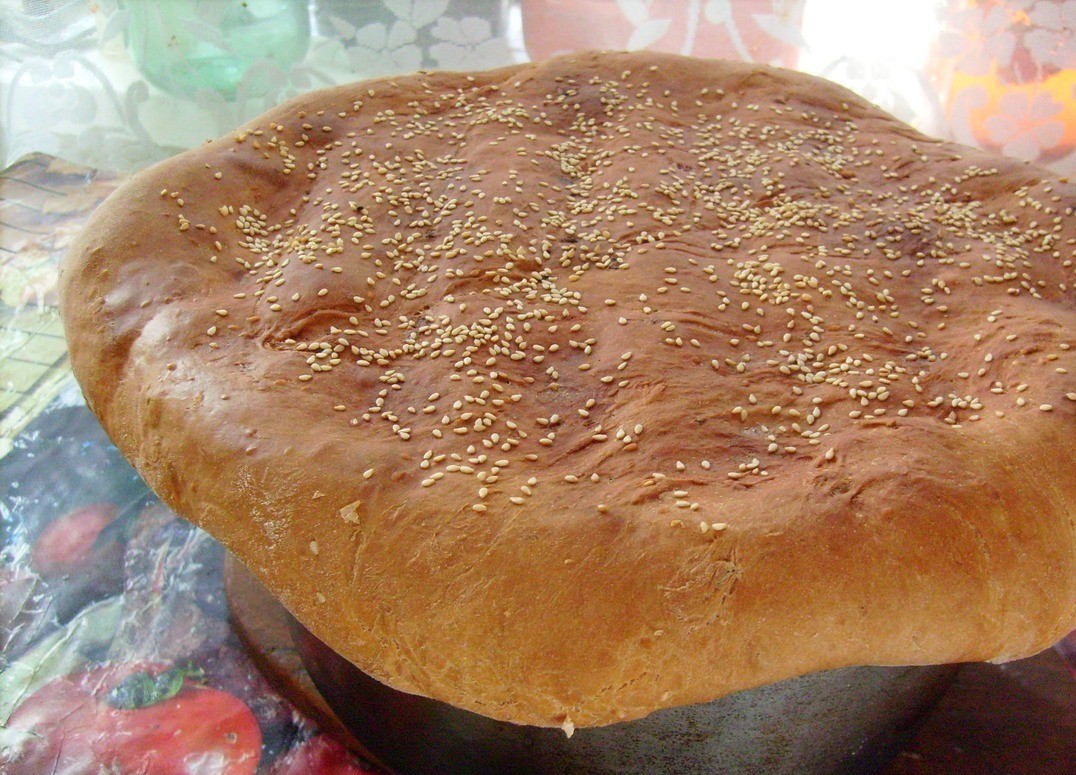 10 . Stage
Believe me, on a cold and cloudy day, a bowl of such borscht, as my father-in-law says, is just what you need! Bon appetit, warmth and peace to your home!